Veritas Special Situations Report - April 22, 2021
ACCOUNTING ALERT
U.S. Residential Solar Leasing Sector:
• Sunrun Inc. (RUN), including recently acquired Vivint Solar Inc. (VSLR)
• Sunnova Energy International Inc. (NOVA)
• SunPower Corporation (SPWR)
Blinded By the Light: Highlighting Solar Non-GAAP Risks


In this report, we examine non-GAAP metrics reported in the U.S. residential solar leasing sector.
These metrics are extensively used to value the solar companies.
RUN, NOVA, and SPWR's valuations appear overly optimistic. At the time our report was initially published, they had corrected 30%-40%. They have corrected about 20% further since then. 
We analyzed company and industry disclosures, including documents obtained through our FOIA requests from state Attorney General offices, the US Energy Information Administration data and had numerous discussions with industry participants.


Our analysis reveals common non-GAAP metrics used by U.S. solar leasing companies, such as Gross Earning Assets (GEA), Net Earning Assets (NEA) and Net Present Value (NPV), could be overstated by 20%-70%.



We challenge key assumptions that underpin these complex non-GAAP calculations, such as:

• Renewal rates
• Default rates
• Discount rates
Get the Report + Webinar
* We will be holding a special in-depth webinar on this report on May 18, 10:30 AM EST. *
Whether you are a shareholder of stocks in the industry or want to advance your accounting acumen, this 90-minute teach-in webinar will walk you step-by-step through the industry's non-GAAP complexities. 
You will leave with a greater appreciation of the risks in relying on company calculations and tools to create your own valuation frameworks.  
It will include an analysis of recently reported quarterly results.
Please contact Sales for more information and pricing.



Contact Sales
Report Authors


Dimitry Khmelnitsky
CPA, CA
Vice President
Head of Accounting & Special Situations
Dimitry is Head of the Accounting & Special Situations Group, focusing on organizations that pose a financial risk. He is also Head of Training, helping our clients and their analysts on analyzing complex accounting issues. Dimitry was the #3 ranked Special Situations analyst for Canadian stocks in 2020, as voted on by Canadian, U.S. and European investors, according to Brendan Wood International. He was #1 ranked in 2019 and #3 in 2018
---
"They are by far the most complicated non-GAAP metrics that I've seen in my 15 years of experience at Veritas," – Dimitry
---
---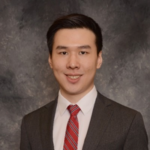 Jacob Liu
MBA, MA, BBA
Research Associate
Accounting & Special Situations
Jacob is a Research Associate in the Accounting and Special Situations Group, focusing on organizations that pose financial risks. Prior to joining Veritas in 2020, he worked at TD Securities on the prime brokerage desk and PwC in the alternative investments group.
---
---
Advanced Accounting and Investment Training
We also offer sophisticated investment and accounting training. 
Over the past twenty years, we have trained regulators, portfolio managers, enforcement officers, business professionals, bank lending professionals, legal professionals, investment advisors, accountants, university students and individual investors.  

Find Out More