Celebrating more than 20 years
Veritas is Canada's leading
independent equity research firm
---
Our Mission Is To Seek The Truth From The Facts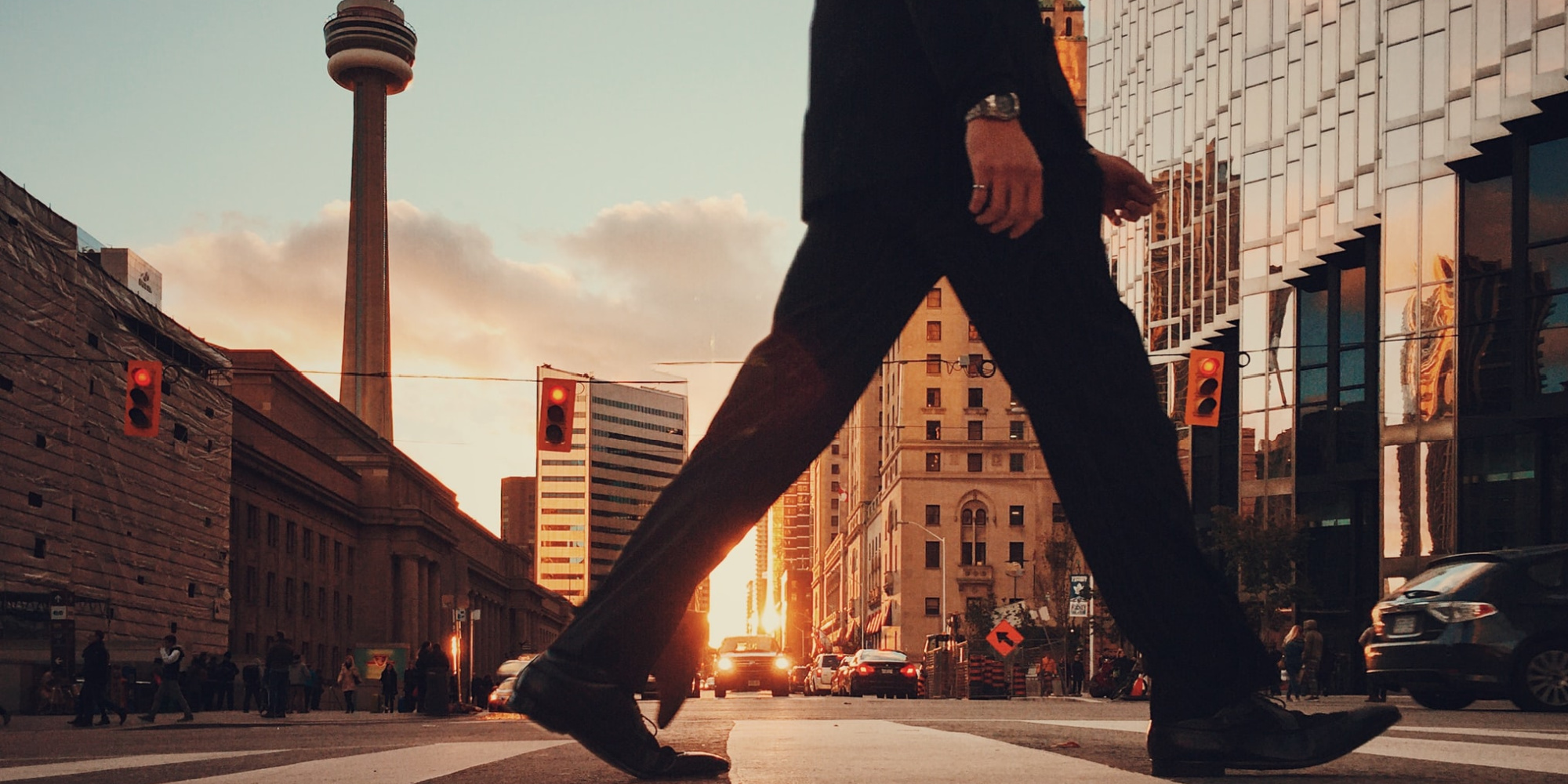 ---
We Outperform
Our recommendations to Buy stocks have outperformed the S&P/TSX Composite by more than 300 basis points, while the Sells recommendations have underperformed by more than 400 basis points since March 1999.
Find out more about our Track Record.
---
---
We Are Independent 
We provide investment research you can trust. We do not have investment banking or trading revenue, or biases. That means we are only paid by the clients who read our research or receive our training. We call it the Veritas Way.
Find out more about our Investment Approach.
---
---
We Stand Up For Investors
We are the voice of investors and study accounting like no other. We have served on national and international accounting standards and regulatory advisory boards, taught at business schools and regularly are cited by major media outlets.
Find out more about Our Team.
---
We have many subscription options.
Contact our Sales Team to discuss your equity research needs.

---
---
Banks Webinar
Picking the Winners When Rates Rise
Nigel D'Souza, our Financial Services Analyst, is holding a webinar following the Bank of Canada's next rates announcement on January 26.
Nigel will help determine which Canadian banks will benefit the most from rising interest rates. The webinar will cover important balance-sheet components and disclosure that help investors model net interest margins and net interest income.
Clients only.


The Bank of Canada is expected to raise interest rates. It's just a matter of how much and how soon. What bank stocks will win?
---
---
Advisory Board Appointments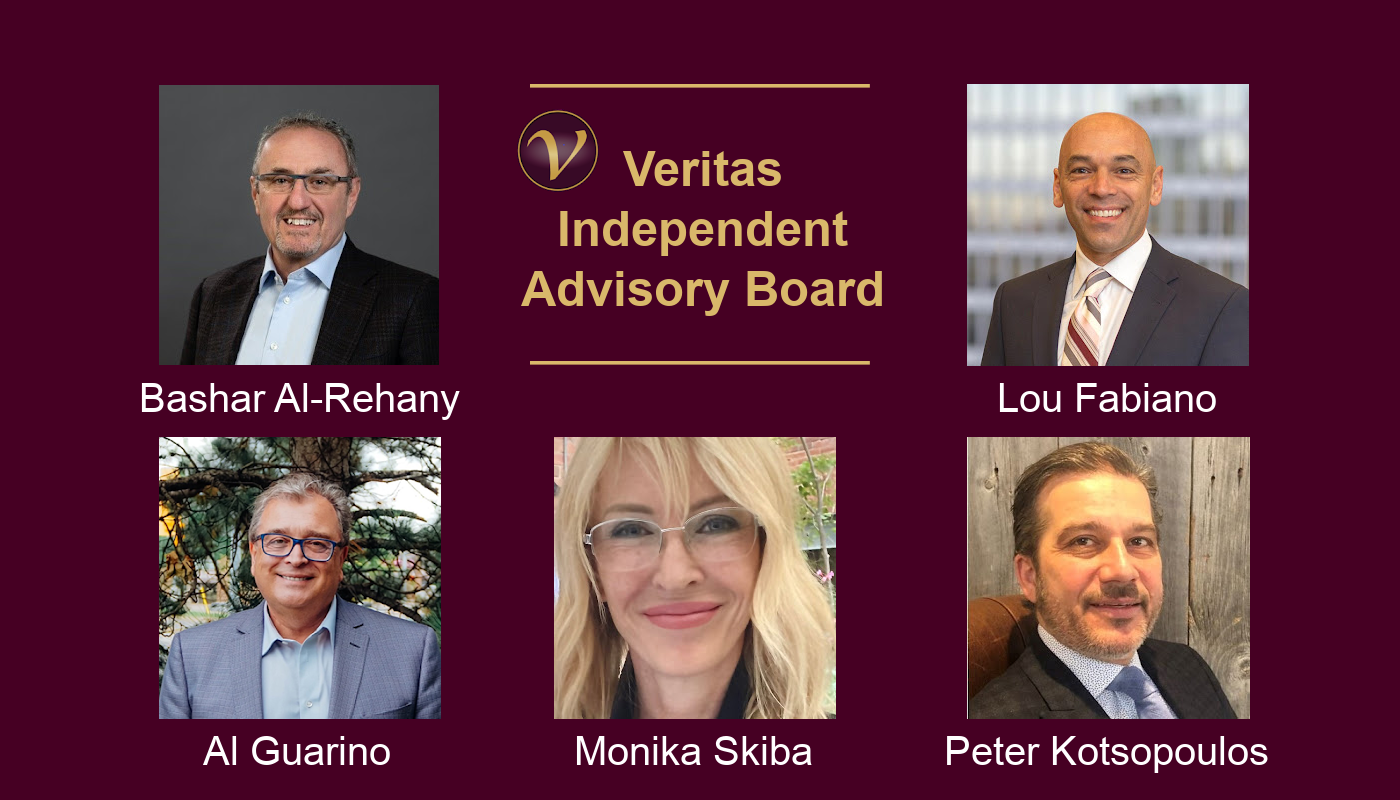 Our Board Members are independent of the Veritas Group of Companies and serve a two-year term.
Announcement
We are proud to announce the members of our new Advisory Board. 
The role of our Advisory Board is to provide decision-making support, strategies, tactics, and recommendations to assist the Veritas Executive Team achieve growth.
Our Advisory Board members have deep experience in capital markets and are trusted business leaders.
---
---
V-List and Track Record
What is the V-List?
Our model portfolio, the Veritas V-List, has outperformed the S&P/TSX Composite Index in 15 of the past 17 years.
It is up 23.09% versus the S&P/TSX Composite up 17.51%, year to date as of the end of September. Since its inception in 2004, the V-List has outperformed the S&P/TSX Composite by 314 basis points annually. 

It is a concentrated portfolio of 12 to 25 companies recommended by Veritas Investment Research as the best investment opportunities drawn from our firm's research.  
You can subscribe to the V-List.
Please watch this 8-minute video to find out how the V-List has performed and how we pick stocks for our model portfolio. Featuring Veritas President and CEO Anthony Scilipoti and Head of Research Darryl McCoubrey.
---
---
Fact-Finding Video Conferences
Subscribe Now
In April 2020, we started to go "on-the-ground" to speak to industry professionals to find the truth about how the pandemic would affect our economy, our lives and our investments. The result was our Fact-Finding Video Conference Series.
Be a better investor.

Join the Fact-Finding Network for live access to our video conferences and full archives.
"I love the Fact Finders. They make me smarter!"
Enjoy FREE ACCESS to Episode 71: Commercial Real Estate Market Re-Heating - With Alan MacKenzie, CEO JLL Canada
Create your own charitable foundation and establish your legacy

In four simple steps individuals, families, organizations and companies can set up their own Legacy of Giving, We invest your contributions and they grow tax-free.  Find out how through our affiliated organization The Veritas Foundation.
Initiation Report - Sunrun Inc: A Moment in the Sun


We are expanding our Special Situation research into select U.S. stocks, including a recently published initiation report on Sunrun Inc. (RUN:Nasdaq). The initiation report followed a deep accounting investigation into the residential solar industry.
Celebrating our 21st Anniversary
We recently celebrated our 21st anniversary as a firm. We started with a plan to just "tell the truth". There was so much doubt about our vision because research was perceived to be free. But one thing is certain; we've never stopped learning.
We have proven that high-quality, independent research is key to making sound investment decisions. I believed it then and believe it even more so now. What we've built is an organization and culture focused on helping our clients make better investments. Whether that is through our research, our training, our portfolios, or taking an active role in representing Canadian investors on accounting or regulatory boards, we want to be a source of great ideas, sober second thoughts and the truth behind what is in the numbers.
None of this would be possible without all of your that believed in us. We have so many people to thank in our journey. I'd like to express deep gratitude on behalf of my 15 partners. 
— Anthony Scilipoti
News and Insights
December 30, 2021
The leadership of Veritas takes an active role in representing investors to accounting and financial markets regulators. Veritas President and CEO Anthony Scilipoti is a member of the International Accounting Standards Board Capital Markets Advisory Committee and was profiled in the IASB's Investor Update December 2021 Newsletter. 
Anthony covered how Veritas was founded, what makes investing in Canada unique both from a sector mix and a financial reporting point of view, areas of corporate reporting that can be improved and what topics standard setters should focus on in coming years.
See the full article: Investor Update December 2021
December 19, 2021
Bombardier shares drop as Swedish corruption probe unfolds - Veritas Industrials Analyst Dan Fong commented on issues weighing on Bombardier's stock. His comments were reiterations of a research report about the company's accounting disclosure that he provided to our clients a month earlier.