Empowering Investors for over 20 years
Veritas is Canada's Leading
Independent Equity Research Firm
---
Our Mission is to Seek the Truth from the Facts
---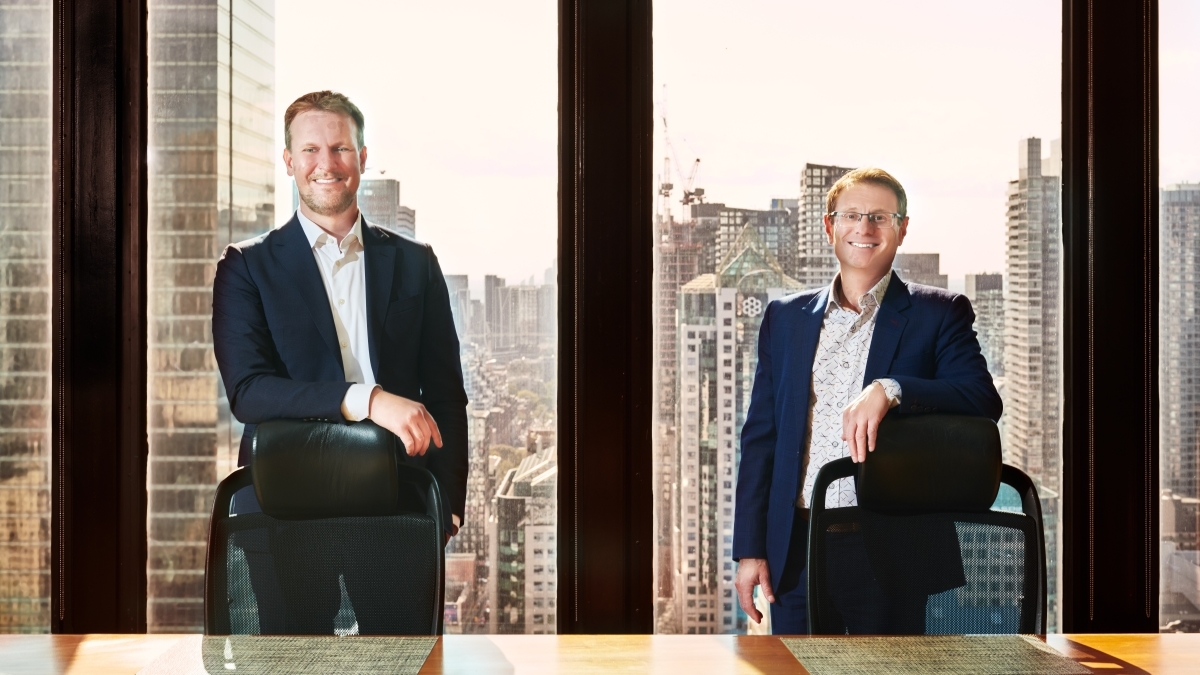 Darryl McCoubrey, Vice President and Head of Research, Partner, and Dimitry Khmelnitsky, Vice President, Partner, Head of Accounting & Special Situations
---
We Outperform
Our recommendations to Buy stocks have outperformed the S&P/TSX Composite by more than 300 basis points, while the Sells recommendations have underperformed by more than 400 basis points since March 1999.
Find out more about our Track Record.
---
---
We Are Independent 
We provide investment research you can trust. We do not have investment banking or trading revenue or biases. That means we are only paid by the clients who read our research or receive our training. We call it the Veritas Way.
Find out more about our Investment Approach.
---
---
We Stand Up For Investors
We are the voice of investors and study accounting like no other. We have served on national and international accounting standards and regulatory advisory boards, taught at business schools and regularly are cited by major media outlets.
Find out more about Our Team.
---
  We have many subscription options.
   Contact our Sales Team to discuss your equity research needs.     Contact Sales

Defensively Positioned for Sticky Interest Rates
We started the V-List in 2004 as a model portfolio of our TOP BUYs. It contains 12-25 larger-cap and liquid names and is equal-weighted and rebalanced at the end of every month.
It has outperformed the S&P/TSX CAGR by 347 basis points since inception.
The V-List outperformed in 2022 and is up 8.05% over the past year versus 1.55% for the S&P/TSX (as of the end of January).
Please

contact sales

 to inquire about subscribing to the V-List or all of our research.
Our Rating System
Our recommendation system has three tiers:
Buy, Reduce and Sell.
A Buy is expected to generate a meaningful positive return or outperform our analyst's sector coverage over the next 12 months, while a Reduce is expected to underperform our analyst's sector coverage over that time, and a Sell is expected to generate a meaningful negative return.
Last year, we made 81 Buy recommendations and 53 Reduce/Sell recommendations, with the Buys outperforming the S&P/TSX composite index (including dividends) by 443 basis points, while our Sells underperformed the index by 591 basis points.
2022 Performance
(December 31, 2021, to December 31, 2022)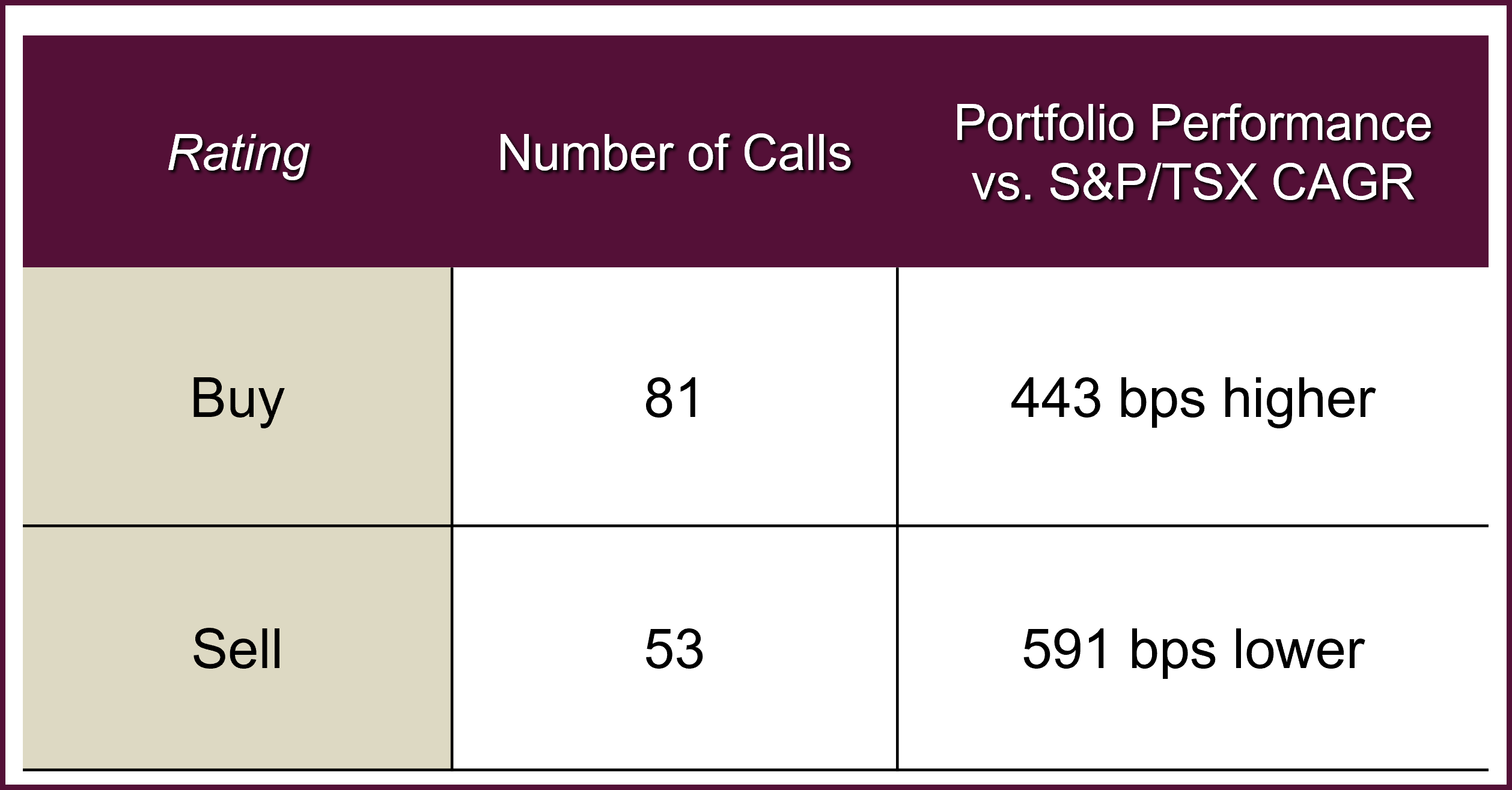 See our Track Record page for calculation details.


Accounting Summit with the IASB
Senior members of the International Accounting Standards Board (IASB), the Canadian Accounting Standards Board, and securities regulators, recently met informally with a number of Canadian professional investors for an open forum at our Veritas offices in Toronto.
Please see the report for a summary of the discussion about non-GAAP metrics, excessive accounting standard changes, unintended consequences of Fair Value accounting, and sustainability accounting.
---
Advanced Accounting Training
The Secrets of
Free Cash Flow
Unfortunately for investors, there are multiple ways of measuring cash flow. Worse yet, management teams have numerous ways of obscuring free cash flow calculations and making it look like there is more cash flow than there actually is.
Our 2023 module, The Secrets of Cash Flow, will give you the tools to ask the right questions, identify warning signs and make adjustments to management's non-GAAP free cash flow calculations so you can verify how much free cash flow there is.
Replays available for purchase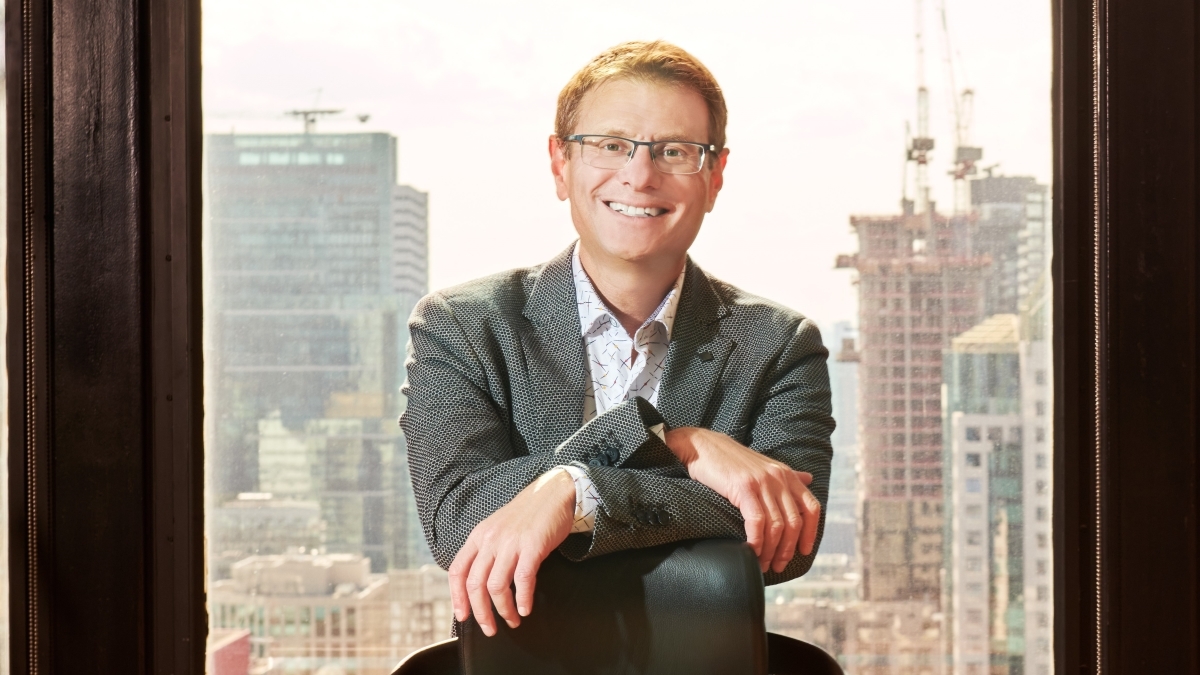 Instructor Dimitry Khmelnitsky, CPA, CA, Vice President, Partner, Head of Accounting & Special Situations
Veritas Staff Fall Food Drive
A most sincere thank you to all the donors and the volunteers who supported a record Fall 2022 Veritas Food Drive in benefit of the Weston Area Emergency Support food bank. 

Together, your generosity raised a record $3,560, which translates into thousands of meals for Weston residents.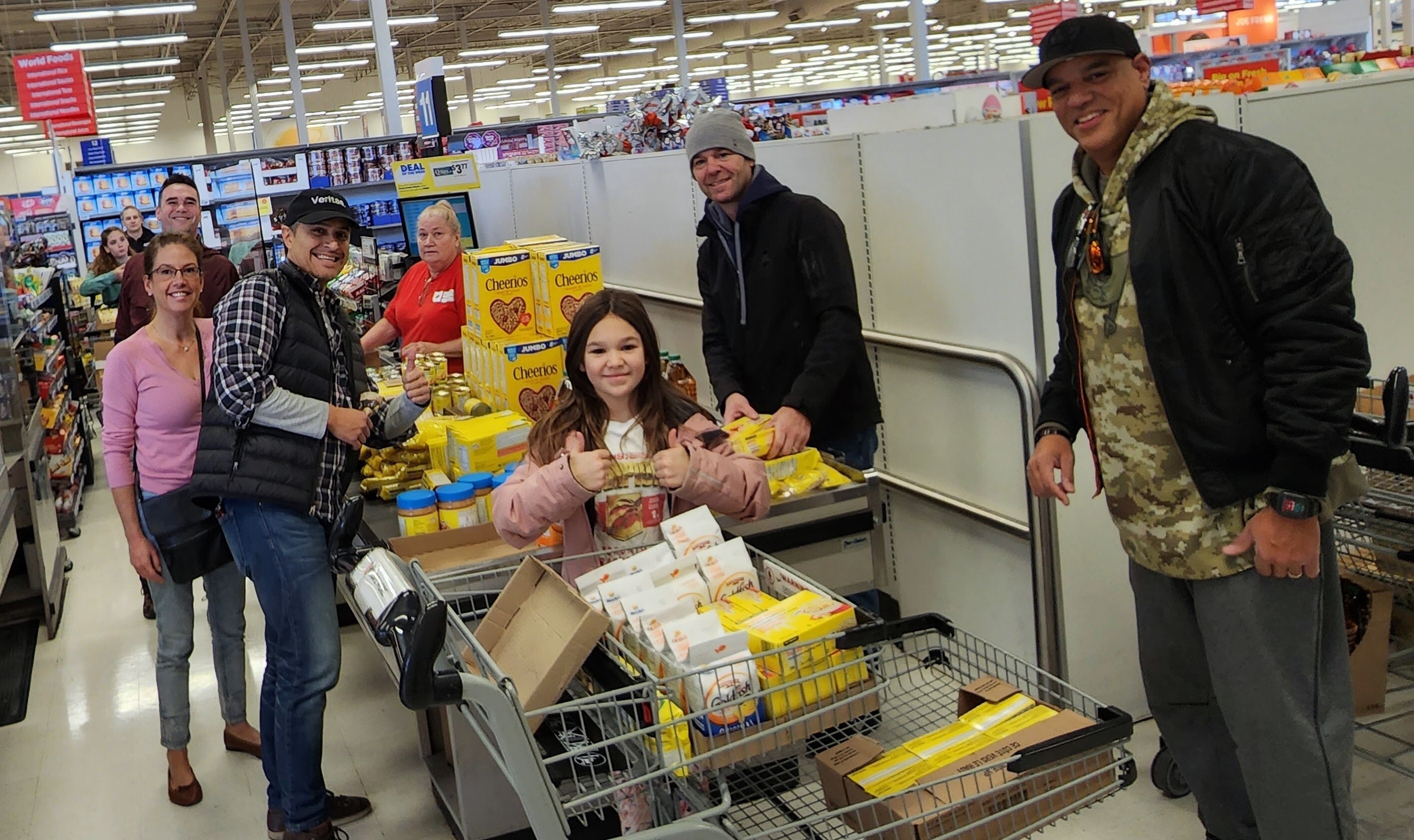 ---
Coming Up Next
April 19, 2023
Ben Graham Centre's 2023 Value Investing Conference
Anthony will be the opening speaker at Ivey Business School Ben Graham Centre's 2023 Value Investing Conference, organized and chaired by Dr. George Athanassakos, Professor of Finance and the Ben Graham Chair in Value Investing. 
The conference is a full day, April 19, 2023, 7:45 AM - 4:45 PM at the Delta Hotels downtown Toronto.
The mission of the Conference is to promote the tenets of value investing as pioneered by Benjamin Graham, to expose participants to the various value investing methods used by practitioners, and to encourage and support academic research and study in the area of value investing. 
Other speakers include Howard Marks, Co-Chairman, Oaktree Capital Management, L.P., Los Angeles, CA, USA; Vito Maida, Founder and President, Patient Capital Management Inc.; Ratul Kapur, CIO, Partner and Portfolio Manager, Scheer, Rowlett & Associates Investment Management Ltd.; Rui Cardoso, Managing Director, U.S. and International Equities, Beutel, Goodman & Company Ltd.; Laura Geritz, Founder, CEO, Co-CIO and Portfolio Manager, Rondure Global Advisors; and Robert Robotti, Founder and Chief Investment Officer, Robotti & Company Advisors LLC.
News and Insights
February 27, 2023
Canadian bank earnings: Nigel D'Souza
Dimitry Khmelnitsky, our Head of Accounting & Special Situations, remains the lone analyst with a Sell on Brookfield Asset Management Inc. (NYSE, TSX: BAM) and a Reduce on the parent, Brookfield Corp. (NYSE, TSX: BN).
As this Globe & Mail article lays out, the remaining analysts on the Street rate the two Brookfield entities as either a Strong Buy, Buy or Hold.
In the article, Dimitry said Brookfield has an impressive track record, but the past is not always prologue. Over the past two decades, Brookfield rode a continuing fall in interest rates that encouraged the shift toward leveraged bets on alternative investments. Now, with interest rates at higher levels, potentially for a while, that logic could go into reverse.
"Management's forecast of more than doubling fee-related earnings over the next five years, unveiled during 2022 Investor Day, may be optimistic given the negative impact of rising rates and falling asset values," he wrote in a report to our clients last month.
Recent Reports
Empire Company Ltd. - Consumer Staples

Boardwalk REIT - REITs

Alimentation Couche-Tard Inc. - Consumer Staples

Alimentation Couche-Tard Inc. - Consumer Staples