In April 2020, we started to go "on-the-ground" to speak to industry professionals to find the truth about how the pandemic would affect the future of our economy, our lives and our investments.
"I love the Fact Finders. They make me smarter!" – client
These video conferences are for our clients and subscribers only. For sales subscription inquiries, please contact Sales.
---
May 4, 2021
Episode 62: Wisdom on Investing and Life from a Legend
Pierre Lassonde, Chair Emeritus and co-founder of Franco-Nevada


In Episode 62 of our Fact-Finding Series, Anthony and Mr. Lassonde discussed (see his full bio):
• How Mr. Lassonde got his start at Beutel Goodman and founded Franco-Nevada with Seymour Schulich, who was President of Beutel Goodman at the time. They took it public with $2 million in 1985 and it is worth $34 billion today.
• The secret to success is in the people: "People is everything. Good people make good things happen."
• When to invest in gold companies from a risk/reward standpoint and why Marathon Gold (TSX:MOZ) is at that point, in his opinion.
• How to invest in the gold industry: Identifying a good gold company and a bad one.
• Why he owns 12%-13% of Prime Mining (TSXV: PRYM).
• How he got involved with Enghouse (TSX: ENGH) and why that has been another successful investment.
• His outlook for gold, the U.S. dollar and inflation. "I really believe you're going to see US$2,400 gold sometime in the next, I'd say 18 months."
---
In Episode 61 of our Fact-Finding Series, Anthony and Ms. Paradine discussed (see her full bio):
• The importance of auditing to the confidence in capital markets;
• The methodology behind CPAB's recently released 2020 Annual Audit Quality Assessments Report and key findings;
• How the report focuses on areas where problems are likely to be found," which means it isn't statistically representative of all auditing in the country. Nevertheless, it found that 29% of the files had a significant inspection finding. "We are concerned about poor inspection results at several of the annually inspected firms, and we are conducting disciplinary panels."
• How one of the four big accounting firms has repeat problems, why that firm is not publicly disclosed and what improvements are being made to fix problems;
• What investors should focus on in financial statements;
• What has changed in auditing during the pandemic?
• Auditing issues with cannabis, crypto, fraud and going concern evaluations.
---
In Episode 60 of our Fact-Finding Series, Anthony and Mr.Collu covered (see his full bio):
• Why the doom-and-gloom forecasts for deferral cliffs were so wrong: "The forecasts for what would happen in the housing market couldn't have been any further from what's actually going on. In fact, everything you have seen up until this moment sort of blows away any economic model that we've ever come across, with the exception of supply and demand."
• Why the mortgage market is white-hot: "If you had said to me a year ago that we would have to go on a massive hiring spree just to keep up with demand, I probably would have looked at you a little funny."
• Access to capital and legislation to cool the market: Any time there is tightening legislation, it drives more lending into the private market.
• Predictions for the future, including comments on legislation, immigration and the downtown exodus: "[A year from now] we're going to sit here still all scratching our heads wondering, how the heck is it possible that the market is still this white-hot."
Please also see Mr. Collu's new book: Catapulting Change: Mindful Leadership To Launch Organizations and People. He was also a guest of our Fact-Finding series a year ago: Episode 2: On the ground in Canada's mortgage industry.
---
April 20, 2021
Episode 59: The Future of Accounting
Nick Anderson, Member of the International Accounting Standards Board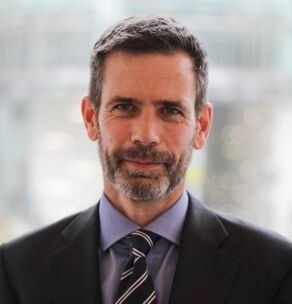 Anthony and Mr. Anderson discussed (see his full bio):
• Key lessons from the past year: What investors need to continue to focus on, especially with businesses under stress from the pandemic.
• "We really do need to hear from users in terms of what's important for them," Mr. Anderson said. Please make yourself heard by completing this 5-minute survey. For more context, please see this investor perspective article written by IASB member Zach Gast encouraging investors to participate.
• Also: Climate change and sustainability reporting, disclosure requirements, supply-chain financing, non-GAAP metrics transparency and goodwill amortization.
---
April 14, 2021
Episode 58: Investing Like A Gardener
Mark Cullen, Entrepreneur, gardener and spokesperson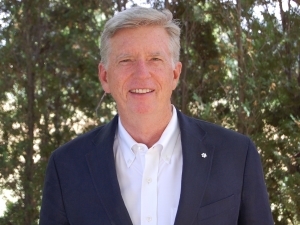 Mr. Cullen is an entrepreneur, brand ambassador for Mark's Choice gardening products and author (see his full bio). His latest book with his son Ben is called Escape to Reality: How the World is Changing Gardening, and Gardening is Changing the World. As the former owner of Weall & Cullen garden centres, which he sold in 2003, Mr. Cullen talks about how his family got into the gardening businesses, its challenges and successes, and eventually why he sold.
Mr. Cullen has a wealth of practical advice about what makes a successful entrepreneur and investor. Anthony and Mr. Cullen discuss this letter that Mr. Cullen wrote his financial advisor Syl Apps (son of the Maples Leafs' captain) called Investing Advice for 2011. The letter covers what gardening has taught Mr. Cullen about investing, including patience, how everything has a life cycle and harvesting. 
---
April 6, 2021
Episode 57:Defending Freedoms
John Carpay, President of the Justice Centre for Constitutional Freedoms

The Justice Centre for Constitutional Freedoms is a federally-registered charity that defends citizens' freedoms. As the founder and president of the centre, John has devoted his legal career to defending constitutional freedoms through litigation and education. (see his full bio). It has ongoing or pending court actions in five provinces to end Charter-violating lockdowns.
Mr. Carpay and Anthony discussed:
• Restrictions of freedoms: How Canada has restricted our freedoms more in the past 12 months than in WWII? 
• Free-Speech: How universities are meant to support debate and free-speech are becoming a thing of the past.
---
March 31, 2021 
Episode 56: Cannabis & Psychedelics: The Science Behind the Story
Hance Clarke, Director of Pain Services, Medical Director of the
Pain Research Unit at the Toronto General Hospital


Mr. Clarke and Anthony discussed what trends investors need to pay attention to in pain management, including:
• Cannabis: How Canada went down the wrong path? What is the science behind the story? What lies ahead for the regulators? What about foreign markets? Who wins, who loses?
 • Psychedelics: What is the medical evidence and the regulatory path supporting psychedelics? What do you think happens with this industry and what kind of companies will win? 
---
With more than 23,000 real estate transactions completed, Mr. Zinati has a unique perspective on the market with a view into buyers, sellers and financing. Mr. Zinati and Anthony discussed:
• What is the mentality of buyers/sellers/financiers in today's market?
• How does the past year compare with the previous 35?
• Where is the financing coming from now, and how has that changed from previous years?
• The condo market softened in 2020, while detached housing skyrocketed. What is happening now?
• What key metrics are you watching to monitor the health of the housing market?
---
March 24, 2021
Episode 54: How Do You Value a Dot-Com Today?
Tom Strezos, Senior Business Advisor in the Valuations Group at Grewal Guyatt LLP


Mr. Strezos is a business valuation expert. He and Anthony discussed:
• The "crazy and loopy" valuations of the dot-com bubble of 2000 and the ensuing crash in which the Nasdaq lost 80% of its value in the next 2.5 years as investors returned to using cash flows to value companies.
• Mr. Strezos wrote an article 20 years ago for The Lawyers Weekly on valuing a Dot-com, in which he tried to place a value on the then-struggling Amazon. The video discusses his methodology then and how investors might value Amazon today.
• What are investors missing as they value tech companies today? When a private company is going public, what should potential shareholders of the public entity look at before investing?
---
February 4, 2021
Episode 53: The future of Canada's capital markets
Maureen Jensen, Former Chair and CEO of the Ontario Securities Commission


Maureen Jensen reflected on her career and journey to be head of the OSC. She talked about women in capital markets, why Canada desperately needs a national securities regulator and why it has been a hopeless effort to get one, how difficult it is to regulate Bitcoin and why this will be a growing problem for taxation and with criminals, and about the "unbelievable amounts of bureaucracy" in Canada – something she tried hard to cull during her tenure but that is a much bigger problem than the securities industry.
 
---
We discussed why the pandemic has changed criminality and organized crime, why cybercrime is on the rise and how working-from-home is fueling this fire. We also discussed what to look for when evaluating a management team so that you the investor aren't being led astray.
---
January 20, 2021
Episode 51: Professional Skepticism for ESG and Sustainability Ratings
Charles Cho, Professor of Accounting & Erivan K. Haub Chair, Schulich School of Business, York University – Business & Sustainability


Professor Cho shed light on the latest trends in ESG and Sustainability Reporting, including which what investors need to be on the lookout for. He discussed how reporting standards need to consider materiality in both financial and non-financial terms, as well as how society needs to rethink the concept of a corporation's beneficiaries: Investors or Society at large.
---
January 13, 2021
Episode 50: Electric Vehicle Irrational Exuberance?


Dimitry Anastakis, LR Wilson/RJ Currie Chair in Canadian Business History, Professor - Rotman School of Management – University of Toronto History Department




Despite electric vehicles (EVs) constituting only about 3% of North American auto sales, Tesla's hyper-growth is seen as a validation of the EV's arrival.  But in 1900, electric vehicles constituted nearly 40% of American car purchases. Dimitry Anastakis, professor and author of numerous books and articles on the history of the auto industry in North America, talked to us about the EV's second historical moment and what lessons we can take from its first. 
---
2020
---
December 15, 2020
Episode 49: A strategic reboot for Canada to get going
David Dodge, Senior Advisor Bennett Jones LLP and former Governor of the Bank of Canada


The economic backdrop heading into 2021; What Canada should do to improve our economic positioning with the Biden administration; The danger in the federal government building up excessive debt; How to address Canada's productivity problem; Why China's currency will overtake the U.S. dollar as the global currency this decade.
---
December 9, 2020
Episode 48: A Firm believer in stock picking
George Athanassakos, Founder & Managing Director-Ben Graham Centre for Value Investing at Ivey
(The slides in this video are not to be copied or redistributed in any form)
December 1, 2020
Episode 46: Revolutionizing Canada's payments system
Doug Kreviazuk, Executive Director, PayTechs of Canada
November 25, 2020
Episode 45: Wisdom of a short seller
Carson Block, Muddy Water Research
September 10, 2020
Episode 39: Understanding how antitrust law can affect stock market winners and losers
John Pecman, Senior Business Advisor in the Antitrust/Competition & Marketing group at Fasken and former Commissioner of Competition at Competition Bureau Canada
August 27, 2020
Episode 38: A Review of the Green Party Platform
Dimitri Lascaris, Green Party of Canada & Former Class Action Lawyer at Siskinds LLP
July 29, 2020
Episode 36: Positioning for the next phase of the pandemic
Brad Dunkley, Co-Founder, Chief Investment Officer & Chief Risk Officer of Waratah Capital Advisors
July 23, 2020
Episode 35: Telecoms: Silver lining in hard times
Desmond Lau, Veritas Information Technology Analyst
June 17, 2020
Episode 27: The long-term value proposition of cryptocurrencies
Anthony Di lorio, Founder & CEO of Decentral and Co-Founder of Ethereum, the world's second-largest crytocurrency platform.
May 28, 2020
Episode 21: On the ground in Toronto's downtown real estate market
Natalka Falcomer, Founder, Managing Partner - Groundworks and Executive Vice President Corporate Development at Chestnut Park Real Estate Limited, Brokerage
Or read a brief write-up of the session
May 19, 2020
Episode 16: Navigating the next risks for investors
Philip Grant, Associate Publisher Grant's Interest Rate Observer, Editor Almost Daily Grant's Commentary
Or read a brief write-up of the session
May 7, 2020
Episode 12: How the mortgage market is faring
Rob McLister, Founder RateSpy.com and Co-Founder intelliMortgage Inc.
Or read a brief write-up of the session
May 6, 2020
Episode 11: Focus on Vancouver housing
Steve Saretsky, Broker, Saretsky Real Estate Group in Vancouver
Or read a brief write-up of the session
April 30, 2020
Episode 9: The state of the rent crisis
Roelof van Dijk, Director of Market Analytics, Canada, CoStar Group.
Or read a brief write-up of the session
April 29, 2020
Episode 8: Sleuthing out house price vulnerabilities
John Pasalis, President and Broker of Record of Realosophy Realty Inc. Brokerage
Or read a brief write-up of the session