The following is a list of our reports and videos published to support your investment decisions.
  We have many subscription options.
   Contact our Sales Team to discuss your equity research needs.     Contact Sales

Industry Report
An in-depth look at a sector under coverage, examining business conditions, competitive positioning, valuations, accounting and more.
N2K (Need to Know)
An assessment of a company's quarter and issues that have come to light that support or refute our investment thesis.
Flash Report
Analysis of a material news event and how it affects our investment recommendation on a company or companies.
Accounting Training
We offer in-depth accounting training to help our clients make better investment decisions. Participants benefit from our experience in identifying blow-ups often long before they occur (
find out more
).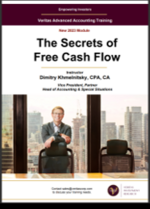 Download
Fact-Finder Video Conferences
In each episode, we speak to on-the-ground industry professionals in an unscripted, candid video to surface facts, reveal truths and discover how we can make better investment decisions (
see more about our guests
).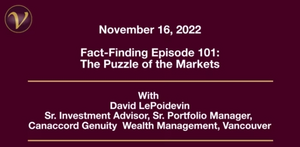 Watch
Real Estate Conference
Our clients are invited to our
Annual Veritas Great Canadian Real Estate Conference
each fall, where we hear industry experts provide "relentlessly honest" views on Canada's housing and commercial real estate markets.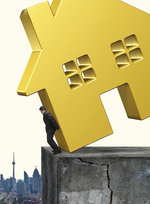 Find out More